The Epiconcept Project
As software developers, doctors, epidemiologists and data scientists, we contribute to the improvement of public health programmes by strengthening the understanding of diseases and by offering consulting services and software tools for public health professionals.
Since 1996, Epiconcept has been a company committed to the sustainable coexistence of scientific and technological innovation and human values (quality, ethics, responsibility and long-term involvement) in support of public health players.
In March 2017, Epiconcept launched the «Smart Health» project based on :
To develop Epiconcept sustainably with the ambition of playing a preponderant role among public health players in France and abroad. The «Smart Health» approach also guarantees respect for the individual and for scientific independence, maximum quality in our deliverables and a fulfilling and secure work environment for all employees.
Epiconcept Group
Epiconcept and IQLS are now companies within the larger Epiconcept Group. The goal of the Epiconcept Group is to combine the strengths and complementary skills of companies committed to improving public health programs by strengthening knowledge and control of disease. The capacity for innovation and the talents brought together within Epiconcept Group provides the public health organisations with services and IT tools in the fields of epidemiology, laboratory science, e-health and data science.
Voozanoo, technical platform for the Smart Health project
Voozanoo is the application platform developed by Epiconcept on which all of Epiconcept's e-Health projects have been based for more than 15 years. Voozanoo makes it possible to pool developments for the different Epiconcept products that are based on it. Over time, Voozanoo has become a working methodology, a service offer and a data collection platform.
Epiconcept, host of personal health data
Epiconcept is certified by ASIP as a "personal health data host" for the Voozanoo platform. The technical requirements relating to security, risk analysis and the establishment of an ISSP (Information Systems Security Policy) for obtaining this accreditation are very similar to those for the ISO 27001 standard.
Epiconcept is a member of the French association of personal health data hosts: AFHADS
2017Epiconcept Group launched an initiative in the Indian Ocean by creating Epiconcept Indian Ocean in order to provide its services more widely by relying on local structures
2017Epiconcept launches its Smart Health strategy: epidemiology, e-Health solutions and the use of big data to support public health players in France and abroad
2014Epiconcept contributes to the response to the Ebola virus epidemic by making its team of epidemiologists available to the WHO in Guinea
2012Epiconcept hosts personal health data
2006Epiconcept creates an epidemiology department with 3 main activities: operational research, training and service activities
2002The first version of Voozanoo, Epiconcept's technical platform, is launched
1996After several years in the scientific department of Doctors Without Borders, Gilles Desvé, Daniel Cauët, Valérie Nancey and Guillaume Jeannerod create Epiconcept with the aim of providing IT solutions to public health players
projects
carried out in support of public health actors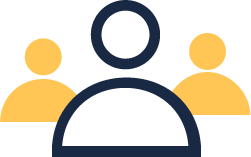 employees
with experience and motivation
countries
where Epiconcept operates
health databases
securely hosted
Marta Valenciano
Director of the Epidemiology Department
Thomas Czernichow
Director of Software and Services Department
Valérie Nancey
Administrative and Financial Director
Jamila Ait-Boujounoui
Deputy Director of Administrative and Financial
Etienne Sévin
Software architect
Dalhia Khnafo
Project Director
Franck Soury
Business Development Director
Our offer
Research
Phase IV Studies
Disease registries
Use of big data
Population cohorts
Medical Databases
Epidemiological Surveillance
IT plateform for surveillance
Evaluation of surveillance systems
IT Solutions
Mobile Health
Information systems
Alert and Response
Task force provision
Case management
Tools for coordinating the response
Management of victims of attacks
Prevention
Vaccination
Assessment of pratices
Work Psychosocial Risks
Screening
Cancer screening
STI screening
Neonatal screening
Tuberculosis screening
Care coordination
Custom tracking plan
Computerised patient record
RCP
Practitioners Networks, second opinion
Training
Software training
Training in Epidemiology
Solutions for international solidarity organisations
Human ressources management
Accounting
Inventory management
Computerised patient record
Our references
They trust us
Partnerships & References
Influenza: Epiconcept to fund the I-MOVE hospital network during the 2018/19 season 
Epiconcept is pleased to announce that it will fund the activities of the I-MOVE European hospital network during the 2018/19 influenza season. 
The I-Move European hospital network measures the effectiveness of the seasonal influenza vaccine against hospitalisation for laboratory-confirmed influenza. Epiconcept has been coordinating the project 

since the influenza season 2015/16

.

 The project was first and 
foremost funded by the European Commission/H2020 for its first three seasons.
Those funds being over, the I-Move Network will be carried out with the financial contribution of Epiconcept for 2018/19 season. 
Partners of I-MOVE European hospital network include:   
1) Croatia, Croatian Institute of Public Health
3) Lithuania, Lithuanian University of Health Sciences
4) Navarre region, Instituto de Salud Pública y Laboral
6) Portugal, Instituto Nacional de Saùde Dr. Ricardo Jorge
7) Romania, Cantacuzino Institut
8) Spain, Instituto de Salud Carlos III
In 2018/19, 

I-MOVE 

will include hospitals 

from 

seven EU countries

 and keep on 
providing scientific independent influenza vaccine effectiveness results. 
For more information: https://sites.google.com/site/epiflu/Home
Read more
Let's stay connected